Craft Beer Corner – Hops Burger Bar Greensboro, NC
June 26th, 2013 by Katie in Craft Beer Corner
I'm starting a new series on B&E.
Sorry I didn't tell you before Scott.
And I'm excited!
It's called Craft Beer Corner where we can review restaurants/bars/shacks/whatever local to us or not that boast to serve primarily the craft beer.
The B&E type beer. The KIDANIKATIE worthy beer. *shakes fist at sky*
I had this idea last night when I stumbled upon pretty much the best bar/restaurant ever 5 minutes from my home. It opened 30 days ago and it's called Hops Burger Bar. Get it? Hops?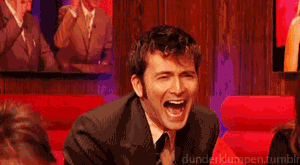 Menu.
Wtf? Wall of fries. K.
The bar is stellar. Does anyone love a good wood bar with TVs and good beer? Lez get out of da CLUBBB and go to a real bar people. Gah.
They had about 30 craft beers on tap or in the bottle including multiple Lagunitas. Welp. Looks like I'll be cabbing it home from this bar on the reg my friends.
And listen, I don't want something to be part of Craft Beer Corner unless it is worthy. And this burger. Is worthy.
And the fries covered in TRUFFLE OIL AND PARM?
So if you're in Greensboro, NC (you wont be but whatever) let's go to Hops and have a Lag! You buy.
Where are some places near you I should travel and review? Come on, if you live somewhere cool, I'll check it out. Tweet me @kidanikatie.
---
---